The Fall
Season 2

Season Two's DVD cover
Episodes
Six
Aired from
9 November 2014 (Ireland)
Finale
In Summation
Season guide
The Fall Season Two were broadcast first in Ireland on a Sunday, then on the subsequent Thursday in Northern Ireland and the UK, save for the series finale which was broadcast on Wednesday 17 December 2014 in Ireland, and on Thursday 18 in the UK. On Netfix where the series can be seen in a single marathon, The Fall is accredited as a single macro-season of eleven episodes.
Changes in the Musicman team
This series saw an overhaul to Gibson's Musicman team, DCI Garrett Brink (Frank McCusker) and DI Rob Breedlove (Michael McElhatton) did not return. Detectives Gail McNally (Bronágh Taggart) and Tom Anderson (Colin Morgan)  joined the team, whilst DCI Eastwood (Stuart Graham) replaced Brink as Deputy SIO. Danielle Ferrington (Niamh McGrady) departed the investigation to return to patrol, allowing for Glenn Martin (Emmett J. Scanlan) promotion to series regular, and his characters expanded role as Stella's right hand.
Season Two Episodes Short plots
1. Walk The Line (also credited as episode 6)
Ten Days after her telephone call with the killer, Superintendent Gibson tries to help Annie Brawley recapture her memories of the attack that left her hospitalised. Rose Stagg (Valene Kane), a friend to Smith, is inadvertently dragged into the case, forcing her to reveal secrets from her past to her husband Tom (Jonjo O'Neill). Meanwhile, following a break-up with Sally-Ann, Spector returns to Belfast to tie up loose ends, much to the excitement of Katie, and to the dismay of his pregnant wife, who believes he raped the children's babysitter.
2. One Named Peter (also credited as episode 7)
Whilst Stella is called in front of the PSNI's Policing Board, headed by Morgan Monroe, to discuss the lack of progress in the case, Ferrington requests a transfer off of the investigation. DCI Eastwood is assigned as Stella's Deputy SIO following Brink's (Frank McCusker) reassignment, and Gibson declares the investigation will focus on a single individual. Meanwhile, Spector abducts Rose Stagg.
Gibson orders extensive surveillance on the suspect and his family. Burns informs Stella he leaked information to Morgan Monroe about her investigation, tipping off his son and one-time-suspect Aaron. Gibson and Reed Smith share an intimate moment, as do she and Burns, when the latter tries to kiss her in her hotel room. The serial witnesses her violent confrontation with the A.C.C. Meanwhile, Spector continues to groom Katie to assist him in his crimes, whilst breaking into the Investigating Officers hotel room, making the cat and mouse game far more personal than it had been before.
4.Strangler (also credited as episode 9)
Gibson's huge surveillance operation continues to pay its dues. DC Martin (Emmett J. Scanlan) and DC McNally (Bronágh Taggart) head a team assigned to install closed circuit cameras in microphones in the suspects home, a task that has unexpected consequences. The body of a young woman is found fitting the description of Rose Stagg, so Gibson seizes the opportunity to use young and eager DS Tom Anderson (Colin Morgan) to bait the serial killer. Meanwhile, Spector returns home to find his house destroyed by the botched police operation, Katie continues to provide a false alibi for the strangler, whilst Paul continues to groom her to assist him in his killings.
5. The Fall (also credited as episode 10)
Stella continues to monitor the killer, whilst Burns visits a disgraced paedophile priest (Sean McGinley) who may have had contact with the suspect. Ferrington is shot whilst responding to a call out of a man matching the description of the suspect who has been taken hostage, blowing Gibson's arrest strategies. Meanwhile, whilst Katie works to destroy evidence, Hagstrom (Kelly Gough) heads a team to intercept and arrest her, Martin and McNally arrest Sally Ann for perverting the course of justice, whilst Anderson arrests Spector for the abduction of Rose Stagg, among other crimes. Stella monitors the progress of the interviews from behind the scenes, whilst she is informed of a video that shows Rose pleading for her life, with the suspect's face clearly on camera. The search team discover Spector's burnt car with conflicting evidence inside it.
6. In Summation (also credited as episode 11)
Two Worlds Collide as Stella and Spector finally come face to face.
Video and promotional trailers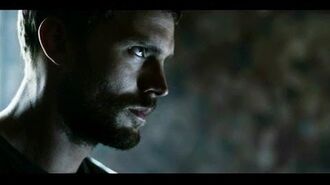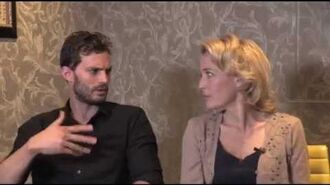 Ad blocker interference detected!
Wikia is a free-to-use site that makes money from advertising. We have a modified experience for viewers using ad blockers

Wikia is not accessible if you've made further modifications. Remove the custom ad blocker rule(s) and the page will load as expected.