The Fall
Season 1

The Season One's DVD cover
Episodes
Five
Aired from
13 May 2013
Finale
The Vast Abyss
Season guide
The Season One of The Fall consist in five episodes. The Fall is produced by Artists Studio and premiered in Ireland on RTÉ One at 9.30pm on 12 May 2013, and in the UK on BBC Two at 9pm on 13 May 2013. BBC Two renewed the show for a second series on 27 May 2013.
Season One Episodes Short plots
Superintendent Stella Gibson (Gillian Anderson), a Senior Detective from the Met, is seconded to Belfast to supervise a 28 day review into the investigation into the death of Alice Monroe. A.C.C. Jim Burns (John Lynch) recommends Stella view the case as a single entity, rather than as part of a larger pattern. As reporters begin to descend on Gibson, she is introduced to Sergeant James Olson (Ben Peel); giving him details of her hotel.Respectable family-man Paul Spector (Jamie Dornan), meanwhile, continues to stalk Sarah Kay (Laura Donnelly) – a young lawyer, determined to make her his next victim.
Dr. Reed Smith (Archie Panjabi) is called to the scene of Sarah Kay's murder, a crime for which PC Danielle Ferrington (Niamh McGrady) blames herself. Gibson realises Ferrington failed to connect the break-in to the killers MO, but recruits her to her team none-the-less. Morgan Monroe (Ian McElhinney) coerces Burns into clearing his sons name in relation to killings, whilst DS Olson is assassinated outside his home. Meanwhile, Spector destroys evidence of his latest crime, whilst Katie Benedetto (Aisling Franciosi), the children's 15-year old babysitter, expresses her interest in the family-man.
Gibson, intent on psychoanalysing the killer, becomes permanent SIO of an investigation now known as Musicman. Ferrington becomes permanently seconded to this team. Gibson is questioned about her affair with the now deceased DS Olson. Meanwhile, Paul and his wife Sally-Ann (Bronagh Waugh) become concerned with their daughter, who is having nightmares that threaten to reveal Paul's hiding place.
Chief Inspector Matt Eastwood's (Stuart Graham) investigation into DS Olson's death reveals DI Breedloves (Michael McElhatton) involvement with the Monroe family, forcing the latter to take drastic measures that drag Stella deeper into Internal Affairs investigations. Gibson interviews a possible ex-girlfriend of the serial killer, whilst she mounts a televised plea for information pertaining to the murders. Spector's professional relationship with Liz Tyler (Séainín Brennan) is questioned by both his bosses, and her husband Jimmy (Brian Milligan), forcing him to speed up his next attack – with grave consequences.
Gibson begins to investigate the attack on Annie Brawley (Karen Hassan) – a botched killing that brings her one step to the Strangler, both emotionally and physically. As the investigation begins to focus on a single individual, Gibson makes contact with Musicman, revealing to him details of his own past. Meanwhile, Spector is seen on TV, forcing him to give a statement to the police, whilst a pregnant Sally-Ann provides him with a false alibi. After a confrontation with the Investigating Officers, Spector leaves Belfast for Scotland.
Promotional Trailers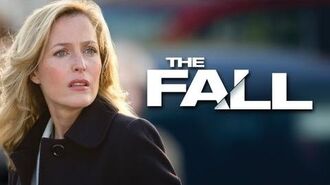 Ad blocker interference detected!
Wikia is a free-to-use site that makes money from advertising. We have a modified experience for viewers using ad blockers

Wikia is not accessible if you've made further modifications. Remove the custom ad blocker rule(s) and the page will load as expected.