Fiona Gallagher

Some attributes

Occupation
University lecturer
Gender
Female
Status
Deceased
Portrayed by
Lisa Stewart



Fiona Gallagher was the first victim of Paul Spector. She's mentioned in the first episode of The Fall. Was portrayed by Lisa Stewart.
Early life
Edit
Fiona had relationships with several guys at once and was a university lecturer.
Personality
Edit
We know that she had casual sex.
Physical Appearance
Edit
As all Spector's victims Fiona was a beautiful woman in her thirties, with brown hair and pale skin.
Throughout The Fall series
Edit
Season One
Edit
Fiona is mentioned for the first time in Dark Descent by Detective Chief Inspector Garrett Brink who advises Stella Gibson of this unsolved murder. She had two boyfriends, one with an alibi and the other, which were found traces of semen in the esophagus of the victim, has escaped and is the potential suspect in the murder.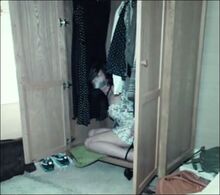 Traces of strangulation on her throat indicate that she was choked several times for about an hour just as Sarah Kay, but probably the killer was interrupted because he hid the body in a closet.
Season Two
Edit
After being placed on the list of Spector's potential victims by Stella Gibson, the man confessed the murder in the final episode of the second season.