Allan Cubitt is the creator, writer and (from the second season) director of The Fall TV series. He's a prolific TV shows writer and co-executive producer who has worked for many of the BBC drama series such as Anna Karenina TV miniseries (2000), The Runaways (2011), Murphy's Law (2005–06) and of course The Fall (2013-current).
The Fall Tv series
Edit
Allan Cubitt appears to have been inspired by guitar manufacturing companies when naming some of his characters. Gibson, Martin, Hagstrom, Eastwood, Stagg, Kay, Paul, Reed Smith, Breedlove and Burns are all names of guitar manufacturers.
Interviews and video
Edit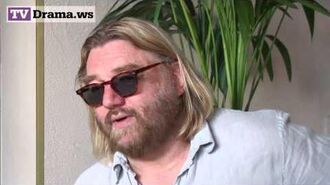 Ad blocker interference detected!
Wikia is a free-to-use site that makes money from advertising. We have a modified experience for viewers using ad blockers

Wikia is not accessible if you've made further modifications. Remove the custom ad blocker rule(s) and the page will load as expected.